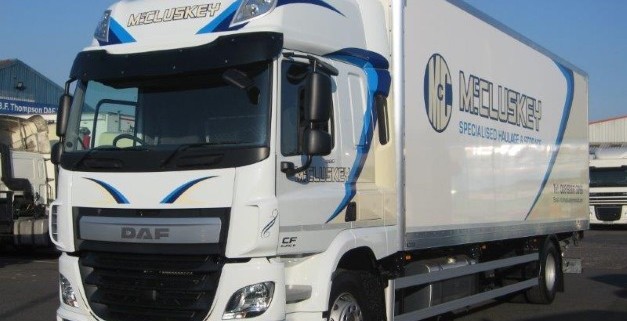 We are all the same (particularly the males amongst us) – we believe that we can do the job, no matter what it is.  No – we don't need to hire a professional – sure I can just do it myself, and for a fraction of the price – right?
This is very true of the beliefs of many with regards to transporting items from one place to another.  To attempt this yourself, particularly with fragile or large items, is dangerous and can work out anything but affordable.  Instead of paying a fraction of the price you might end up with a fraction of your item intact.
Consider moving a grand piano from Belfast to Manchester.  This highly delicate instrument demands very careful handling throughout the transportation process – starting with the packaging required to avoid damage in-transit, then loading onto the van, transportation via sea and road and then of course to unload and unpack at the other side.
McCluskey Specialised Transportation have had years of experience in jobs just like this.  Our experts know the problems before they arise and ensure that your item arrives in the same state it left.
Why not trust the professionals to do their job and take the pain out of a very important transportation!  Contact us today for a no obligation quotation.
https://mccluskeytransport.com/wp-content/uploads/2015/10/McCluskey-Ltd-DAF-CF280-Boxvan-2015-008_470height.jpg
470
627
McCluskey Specialised Transportation
https://mccluskeytransport.com/wp-content/uploads/2017/06/McCluskey-New-Logo.png
McCluskey Specialised Transportation
2015-10-21 17:06:36
2015-11-06 14:03:57
Beware the dangers of the "Self-Move"