Protection of your equipment is paramount to our warehouse and storage facilities. Our high-security warehouse has been developed to store highly sensitive items safely, in an environment maintained and monitored to ensure preservation of your equipment's components and materials.
We have excellent loading and unloading space to de-stuff containers and unload palletised freight allowing us to quickly check in inventory (palletise if necessary) and locate in our fully racked warehouses. Once the product has been located the information is entered onto our warehouse management system and orders then processed.
We take our chain of custody to the highest level; due diligence and care to our customers' consignments is paramount. Regular risk assessments are undertaken to ensure that the optimum security measures are always in place.
Our buildings are 'open plan' which offer pallet storage, either in racking for pallets that do not have the recommended strength for stacking, or in a block stack which suits high pallet numbers with the same product line and coding. Racking also allows easy access to every individual pallet for picking or stock check purposes.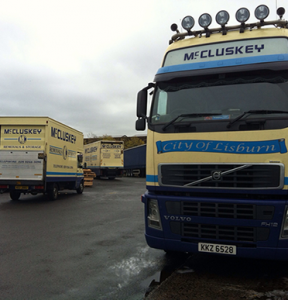 Receipt of goods, including quality control
Stock holding and quality control
Pick and pack
Kitting
Fast track and direct shipments
Labelling and ticketing
First in First Out storage to serial number level
Storage
Packing / unpacking
Preparation (assembly and sub-assembly)
Labelling
Superior packing ad crating
Parcel delivery
Freight forwarding
Customs Clearance